Sabah Lotto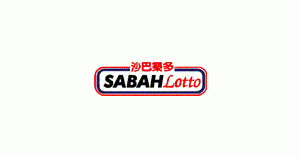 Sabah 88 Lotto is the first game ever to start being offered by the Sabah Lottery Corporation (also known as Lotto 88). The corporation was founded back in 1988, and since then, it has added two new entries to its portfolio – 3D and 4D.
Sabah Lotto is a standard, numerical-type lottery. It is a 6/45 plus one game. The additional number is drawn separately from the six main ones, and it is used to determine some of the lower prize tiers. While the game is very similar to what lotteries are in Western countries (unlike the Sabah 3D and 4D), there are a few specifics worth exploring. The following review will acquaint you with the most essential Sabah Lotto rules, as well as the prizes you can eventually win.
To play Sabah Lotto, you have to choose six numbers from a pool of 45. Six numbers and a bonus number will be drawn each time, determining the winners for each of the prize categories. The minimum betting amount per ticket is one ringgit. If you choose to play a system, you will have to spend more. A system is a combination of seven or more numbers. It allows for players to eventually win multiple prizes, hence the higher cost of entry.
The most expensive option is a system of 12. It costs 462 ringgit, but these 12 digits can produce 924 unique numerical combinations. Ticket purchases can occur until 7 p.m. on the day of the drawing. If a ticket is acquired later, it will count towards the upcoming drawing. Sabah Lotto drawings take place three times per week – on Wednesday, Saturday, and Sunday. Sabah 88 is also known to organize special drawings for holidays and other occasions. Such opportunities are announced through the official Sabah Lottery Corporation website, and they typically come with larger payouts than the standard game. Each drawing comes with a fixed prize pool that represents 55 percent of the funds generated through ticket sales. The other money generated through the sale of tickets goes to support charitable causes and to cover the administrative expenses of the Sabah Lottery Corporation.
Players can acquire their tickets at any of the Diriwan Corporation Betting Outlets throughout Sabah. At the time being, there is no online gameplay option enabled for either local or international players. The minimum age requirement for participating in the Lotto 88 games is 21.